Where I Have been and how cookin' with kim came to be
I started cooking as a child in the small town of Ridgefield, Connecticut where I grew up. My parents worked long hours as owners of Liberta's Spirit Shoppe, our family Liquor/Wine business for over 30 years. I loved to play around in the kitchen. This playtime gave me the opportunity to cook for my family and find my passion. I was blessed with loving parents and an amazing high school culinary arts teacher that encouraged me to follow my kitchen dreams.
I started working in the hospitality industry at age 16 at a local country club snack shop and never turned back! I wanted a well-rounded education, and 'hands-on' is how I learn best! I had the opportunity to work in some very unique environments. During culinary school I worked at a dude ranch in Dubois, Wyoming. The ranch was located about 3 hours from Jackson Hole and the Grand Teton Mountains. I was the assistant to the main chef preparing 3 meals a day, several outside over campfires in the middle of the Rocky Mountains! Working at the dude ranch was one of the best experiences of both my personal and career chapters.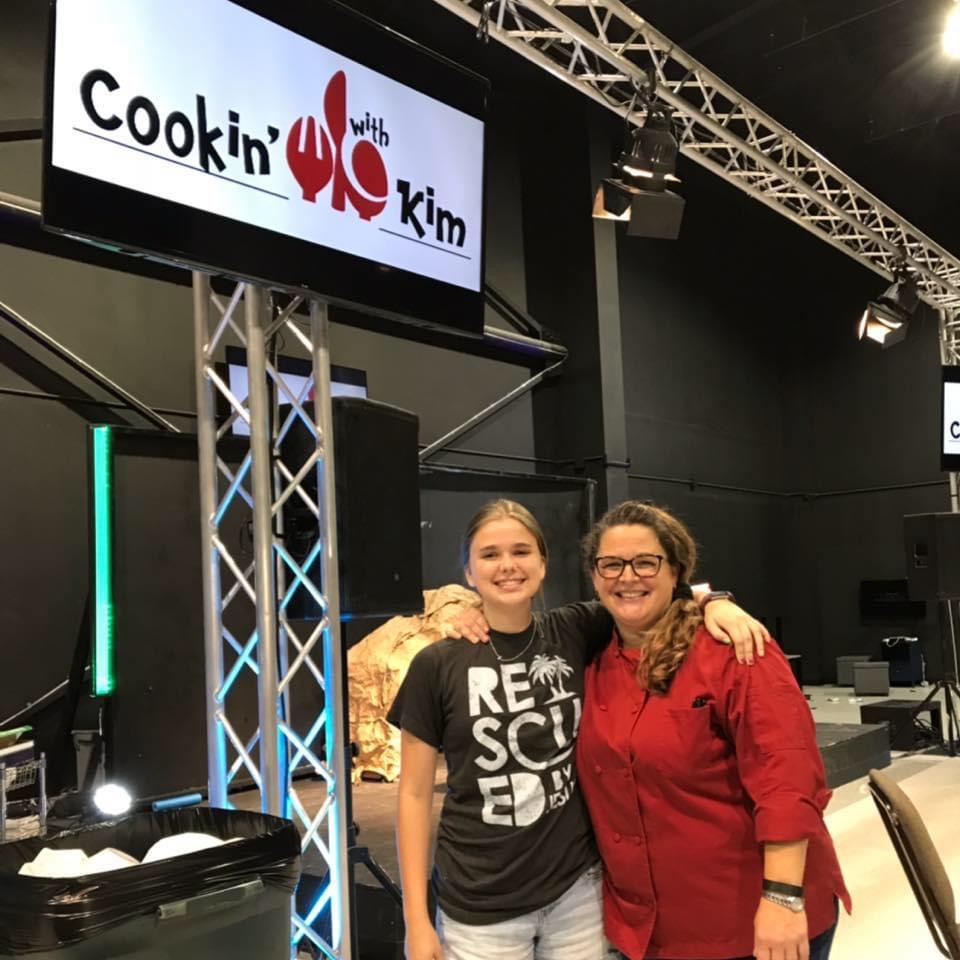 I saw and experienced a lot after graduating in the early 90's with my Culinary Arts Degree from Johnson and Wales University in Providence, Rhode Island.  I trained with some amazing talent and lived and worked in large cities and small towns around the country including the Wolfgang Puck Café at the MGM Grand, Las Vegas and the Real Restaurant Corp from San Francisco's Fog City Diner Concept in Las Vegas, San Francisco and Chicago. I have been on the opening, and sadly closing, teams for several concepts around the country.  My favorite position was as Executive Chef for the South Gate Group north of Chicago in Lake Forest, Illinois.  I reached my goal of Executive Chef by the age of 30 and was running 3 concepts under one roof.  We had an American Café, French Bistro and Take and Go bakery with fresh breads, sold wholesale, and catered too!  This experience was on of my favorites because no matter what crazy, creative idea I had it would fall under one of these concepts.   I resigned as Chef when I was 8 months pregnant when my cooks could no longer pass my belly!  The opportunity to become a full-time mom was available to me and I happily accepted!! 
Nineteen years ago, after the birth of my amazing daughter Lucynda, my title changed from Chef to Mom!  Being a home cook was a new experience for me.  There was no prep cook, no cleaning crew, and it took me about a year to adjust to the tricks of this vastly different trade!  Preparing 21 meals a week plus snacks for a family was overwhelming, even for the best of cooks.    
I never was particularly good with having too much time on my hands so when Lucynda was little, and we lived in Minnesota, I worked on developing KIM JAMS and would sell them at the local farmers markets.  I first created these jams while working with Fog city Diner in Chicago.  I'm not a traditionalist so you will never see a 'one fruit' jam with KIM JAMS.  They are always flavor combinations such as the original Raspberry Peach or Strawberry Grape, Lucy's favorite! 
When Lucynda was two and a half we moved to Cypress, Texas just northwest of Houston. Once settled into our new environment I joined the local MOMS Club, and that is when my life both personally and professionally would never be the same! 
In talking to fellow moms, I found that many struggled with preparing healthy meals every day. People are often hesitant to try new dishes, and frequently find themselves trying to prepare something in 30 minutes before running off to meetings, soccer games or dance practice. It was through this realization that the concept of Cookin' with Kim began. 
My business has taken many different turns since 2007!  It began in my home kitchen with fellow moms preparing freezer meals while I sold Pampered Chef cooking tools on the side for some extra money!  Once both the equipment and food gigs where thriving I had to decide which direction my heart wanted to go in. Well, that was easy...Cookin'!  I started to hold classes regularly and people would invite friends and family to join.  By the end of class, no matter if folks came alone or with a group, everyone acted as if they had known each other for years.  They were laughing, talking, and cookin' up yummy food to feed themselves and their families.  I am a firm believer that food truly does bring people together. 
After one of these classes my friend Amber said to me, "Kim you need a name for this, it's so fun!".  That is how the name 'Cookin' with Kim' came to be, as we always cooked together.  As time passed people became more and more busy.  I started preparing freezer meals on my own to sell.  Filling this need for families with hectic lifestyles has turned into almost 7 consecutive years of me preparing HOT MEALS: affordable hot dinners, ready to eat, served family style, just as if you were picking up take out from a restaurant.  HOT MEALS started one day a week, on the first day of kindergarten for Lucy, and we served spaghetti and meatballs, Lucy's favorite!  As a tradition, Cookin' with Kim ALWAYS serves spaghetti and meatballs on the first day of school! 
By the end of that school year, life took a different turn and my husband and I divorced.  Wanting to ensure that I would remain present and available for my Lucy, I chose not to return to professional kitchens which often requires 80+ hours/week.   Instead, I took a job with CFISD's administrative staff café. This allowed me the ability to have a similar schedule to Lucy's school schedule.  God placed me there for a reason that first year with the "All girls" house.  The women there where the rocks I needed to transition my life.  By the end of that school year, feeling brave, scared and a bit crazy, I quit my job with the school district and decided to take Cookin' with Kim full time!  I went full time with Hot Meals, Freezer Meals, and expanded to teaching Summer Camps and Adult Classes and eventually catering!  The chapters of my story have had ups and downs.  I am grateful for each chapter's lessons.  I have grown immensely over the years.   
Now, in 2023, I continue to be the very proud mom of Lucynda Rose, constantly watching in awe of the young lady she is becoming.  I am also continually amazed at the new people I meet who help my business continue to grow as the days go on.  I am certainly blessed to awake every day loving my career, making mealtime easier for others, while continuing my most favorite job as Mom!